Having our tree up & decorated is pure happiness for me. I love everything about it. Our random collection of ornaments that bring back memories of Christmas past, especially the ones the kids have made. The smell. The glow of twinkly lights. I love Christmas time.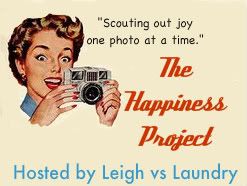 Here are my December Daily pages.
Journaling reads: After visiting Santa we decided to check out the trees at Lowes. They had a nice selection for reasonable prices. Plus it was quick & easy. Matthew found the tree we ended up with. Using our military discount we got a 7ft Douglas Fir for less than $25.
Journaling reads: Our plan was to decorate the tree after dinner. Right as we were sitting down to eat our neighbors brought over some Christmas cookies. They were the perfect dessert to eat while we decorated. We listened to Christmas music & reminisced about some of our special ornaments. Marissa was especially into finding "her" ornaments. Matthew stuck around long enough to hang just a few ornaments.
Supplies used: