First I just have to ask... please don't judge my decor. I am not such a Twilight nerd that I decorated with the poster. I threw a Twilight party & decided that having something up there looked better than nothing. I have a fabulous window frame just waiting for my attention that is going to go up there. It's just sitting waiting for it's number to come up.
So anyways here are my happiness photos for this week. We had just finished watching Fantastic Mr. Fox for the first time and the kids were supposed to be going to get ready for bed. Instead they were all wound up & Matthew wanted to show us how he could jump in the air, sit criss cross & then land.
Um, okee dokey.
Well he really can! Not only that, but he wanted his picture while floating in the air. The girls never miss an opportunity to try to keep up with their brother & getting their picture taken was a bonus. I was laughing so hard, I'm not sure how I got these photos!
I love these kids, they are so much fun!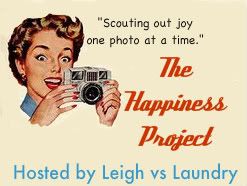 Maddie has been wanting to have a wedding for her cats since she got Mr. Tiger Lilly last month for her birthday. I plan on documenting the story behind it all, but realized this isn't the place for it. I am trying to keep it simple so I can get it done.
So here is today's December Daily page
Journaling reads:
The girls were so excited to celebrate the Tiger Lilly
wedding. They decorated their tree & selected the guests.
Daddy spoke for Spots who was the official marrying
the two cats. A cupcake reception immediately followed.
See how more people are capturing their daily December memories at
ali edwards